On Tonight
S2 E1 See No Evil
Series following special agents who investigate crimes connected to the Navy. A navy officer's wife and his blind daughter are kidnapped and taken hostage.
S1 E5 Episode 5
Documentary profiling a high-speed police interception unit.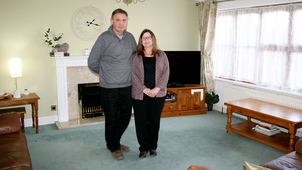 S8 E21 Episode 21
A decent-sized Bicester home is marred by uninviting décor.
S3 E28 Dance Moms Chatter, pt 2
Abby takes the sofa and dishes more behind-the-scenes dirt.
S2016 E213 5 News At 19:55
National and international news.