On Tonight
S8 E18 Out of the Flying Pan
Why is Vance so keen to nail a teen drug addict?
S5 E8 Episode 8
A van driver tries to ram an officer off the M6.
Catch up
Available for 141 days
S5 E15 Hollywood, Round 2
Nia and Kendall both work to become pop stars.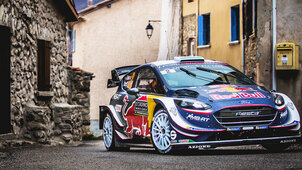 S1 E16 Monte Carlo Highlights
Highlights of round 14 of this year's FIA WRC.
S2017 E16 Episode 16
National and international news.