Tonight on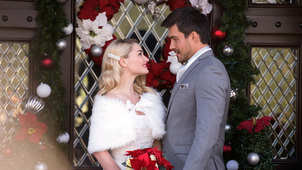 S E1 A Cinderella Story
Romantic comedy updating of the Cinderella fairy tale. FILM Forgetting Sarah Marshall
Romantic comedy starring Jason Segel and Kristen Bell. A man goes to Hawaii to deal with a break-up, but finds his ex-girlfriend and her new lover at the same resort. (2008)
FILM 2015
Comedy about a businessman and his two inattentive employees.
Virgin Media
(5STAR+1)
186