Tonight on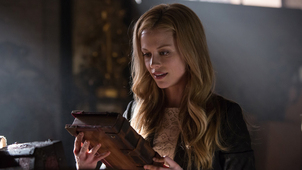 S3 E19 Nobody Knows the Trubel I've Seen
Hank and Nick hunt for a murderer who kills Wesens. FILM Ladder 49
Firefighting action drama starring Joaquin Phoenix and John Travolta. A fireman trapped in a blazing building reflects on his career as his colleagues try to rescue him. (2004) FILM The General's Daughter
Drama about the investigation into the death of a general's army captain daughter. Following the brutal rape and murder, the army closes ranks and hampers the search for answers.